Discover more from Cafe Society
An Anthropological Look at Community & Society
Over 4,000 subscribers
In-Person 2.0, From Tupperware Parties to Member's Lounges (Cafe Society #5)
SoulCycle as Religion, Abstract Netflix Series, Alaskan Costco & Death of the Handshake

Hey friends,
Sharing is Caring - we hope you've been enjoying our newsletter, and if you have, we have a quick ask - please forward this to any friends you think would enjoy it too! We're trying to grow our subscriber list to give more people something to look forward to - we're currently at 2,141 subscribers - please subscribe or share!

Now, This Week's Update:
Lexus now owns a restaurant called Intersect. BMW/Mini run a coworking "creative space" in Greenpoint. Brex, the up and coming credit card startup, bought a well known cafe in South Park and opened a members lounge in the floor above for their cardholders.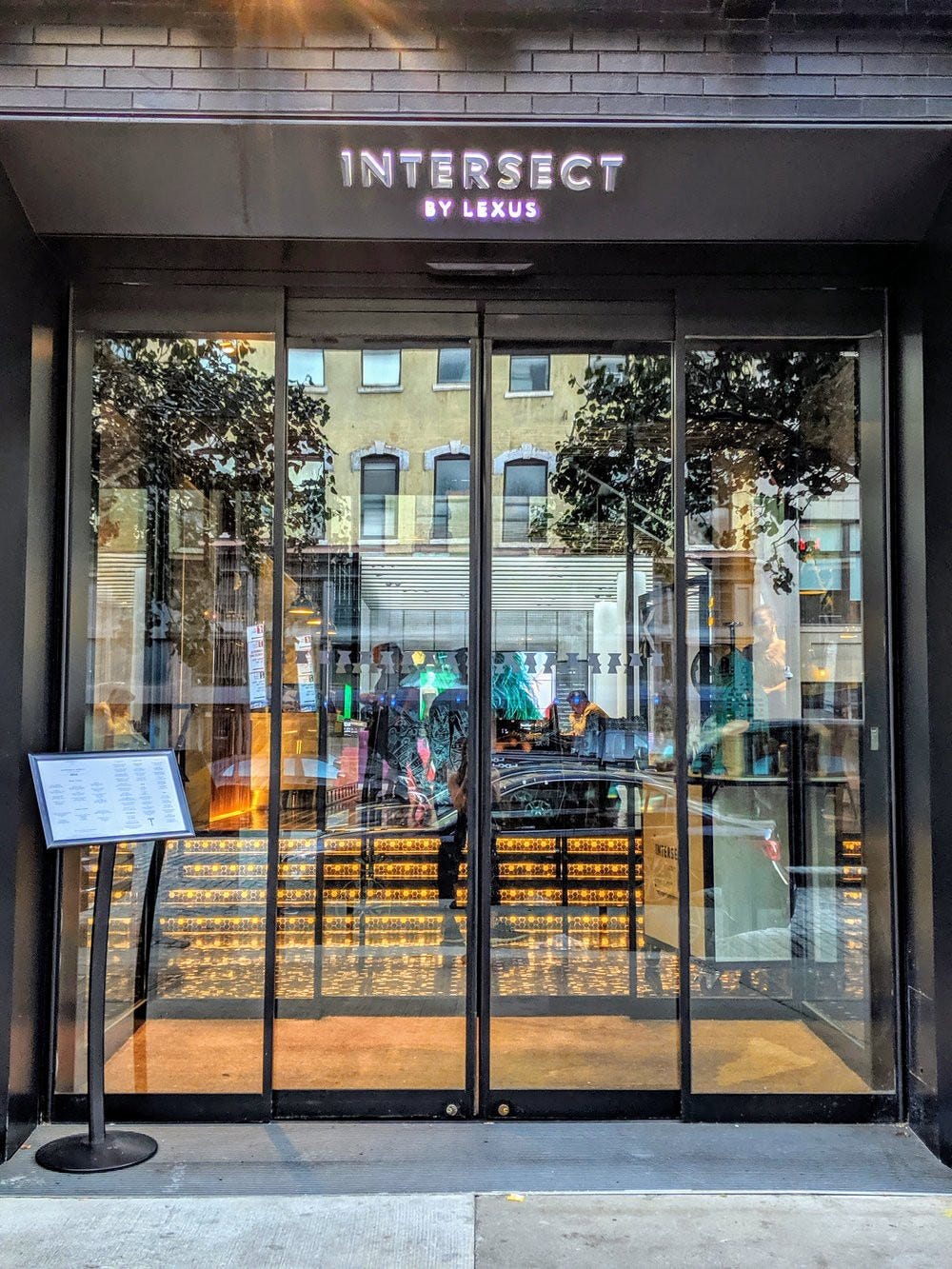 We've noticed an acceleration of a trend, what we're calling In-Person 2.0. In-person 1.0 was conferences and meet-ups, In-Person 2.0 is permanent physical spaces that serve as homes for the brand's community, as brands realize that community is their biggest moat.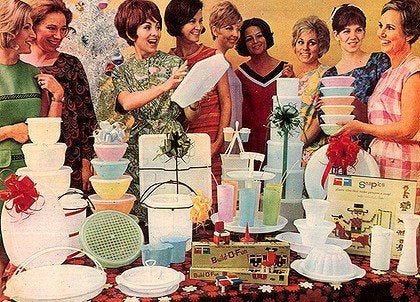 What We're Reading & Watching
In case you missed it, Our Own Announcement Post on Medium about what we're doing at Maxwell and last week's article on Reclaiming Retail: From Buying In-Person and Socializing Online to Buying Online and Socializing In Person.
Abstract: The Art of Design (Find It On Netflix)

We watched one on Ilse Crawford, the famous interior designer who did some of the Soho Houses, and one on Bjarke Ingels. I liked an insight Bjarke said about his weird, out-there architecture - he said that while you think of Copenhagen as being all red tile roofs and brick buildings, if you think about what a local resident defines Copenhagen as, it's the things that stand out, that broke the original rules of the space.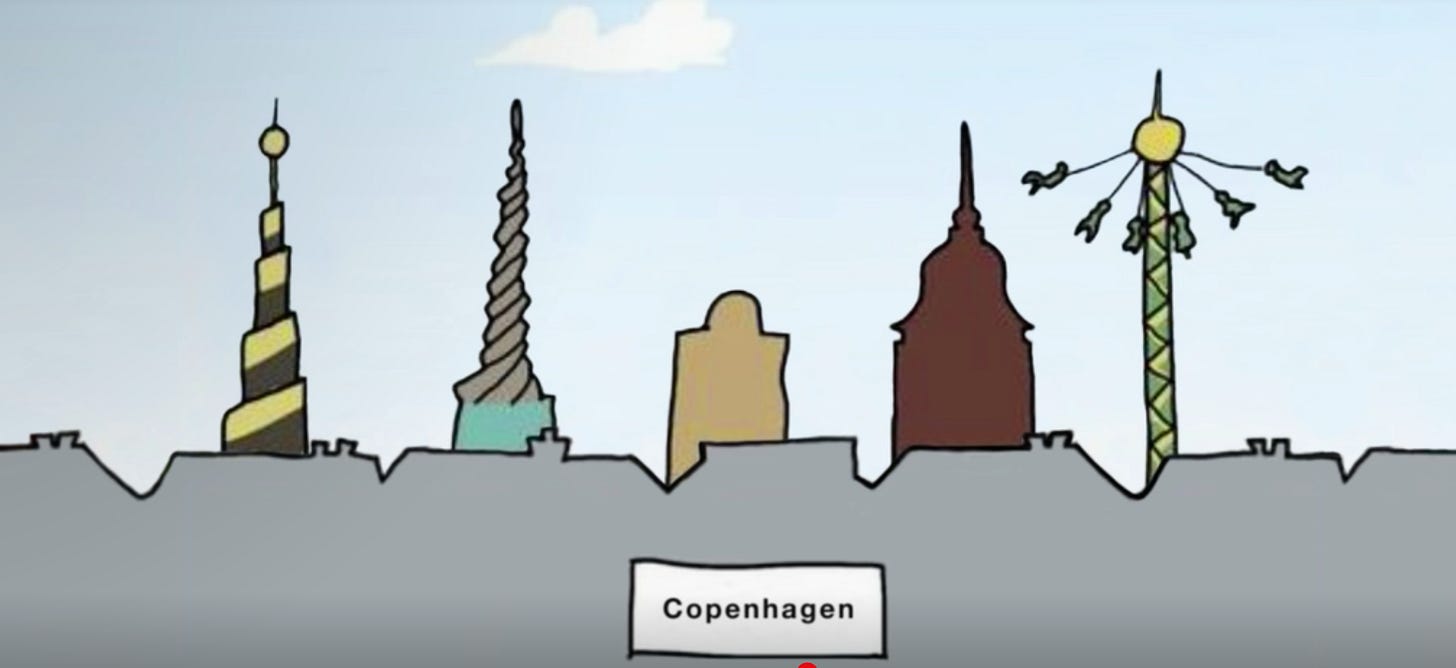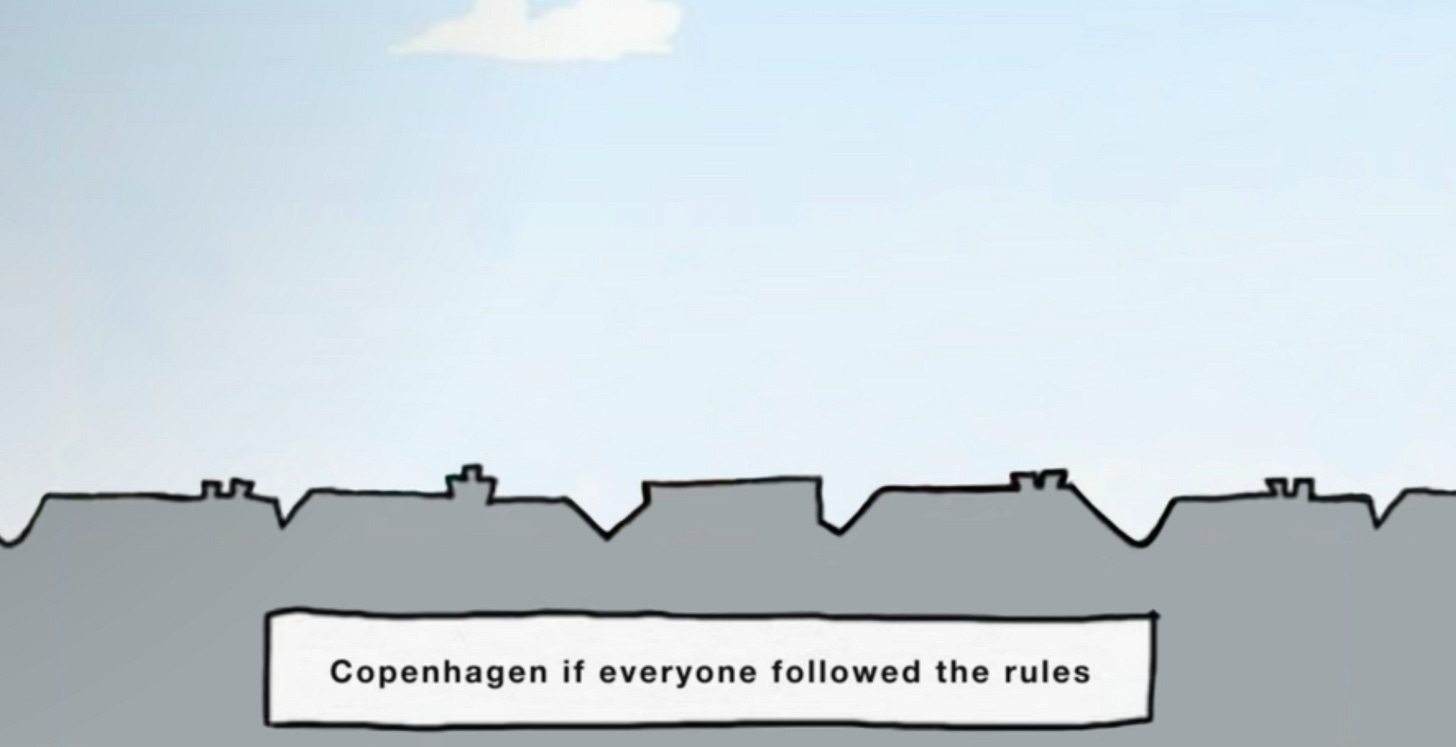 Highly recommend you watch that episode at least, and we're working our way through the rest of the series.
Soul Cycle, Capitalism and the Selling of Self-Care
The great Fakepixel newsletter quoted Tara Isabella Burton's writing in Religion News (not exactly a regular publication for me but it was pretty interesting). I found the article and I thought some different parts were particularly relevant for our one of our favorites discussions about the future of gathering spots, 3rd places and meaning and identity etc.
"SoulCycle isn't the only wellness phenomenon to make use of spiritual language and rhetoric. Much of modern exercise (and even meditation) instruction is an eclectic mashup of vaguely mystic sentiments. Contemporary yoga, as it has been popularized in the United States, is divorced from its roots in Hinduism and Buddhism, often blending fitness with a more anodyne sense of "meditation." Likewise, as Harvard Divinity School researchers Casper ter Kuile and Angie Thurston have argued, intense bootcamp workouts like CrossFit also function in ways similar to a religion to their members: holding one another accountable for regular visits as they foster a sense of wider community.
SoulCycle, on the other hand, is as fully structured as a religion.
At the heart of the SoulCycle faith is a value system, however implicit, of capitalist consumerism. Its "my time" ethos encapsulates a progression from "you work hard" to "treat yourself," but the intervening steps are "make money and "spend it on SoulCycle."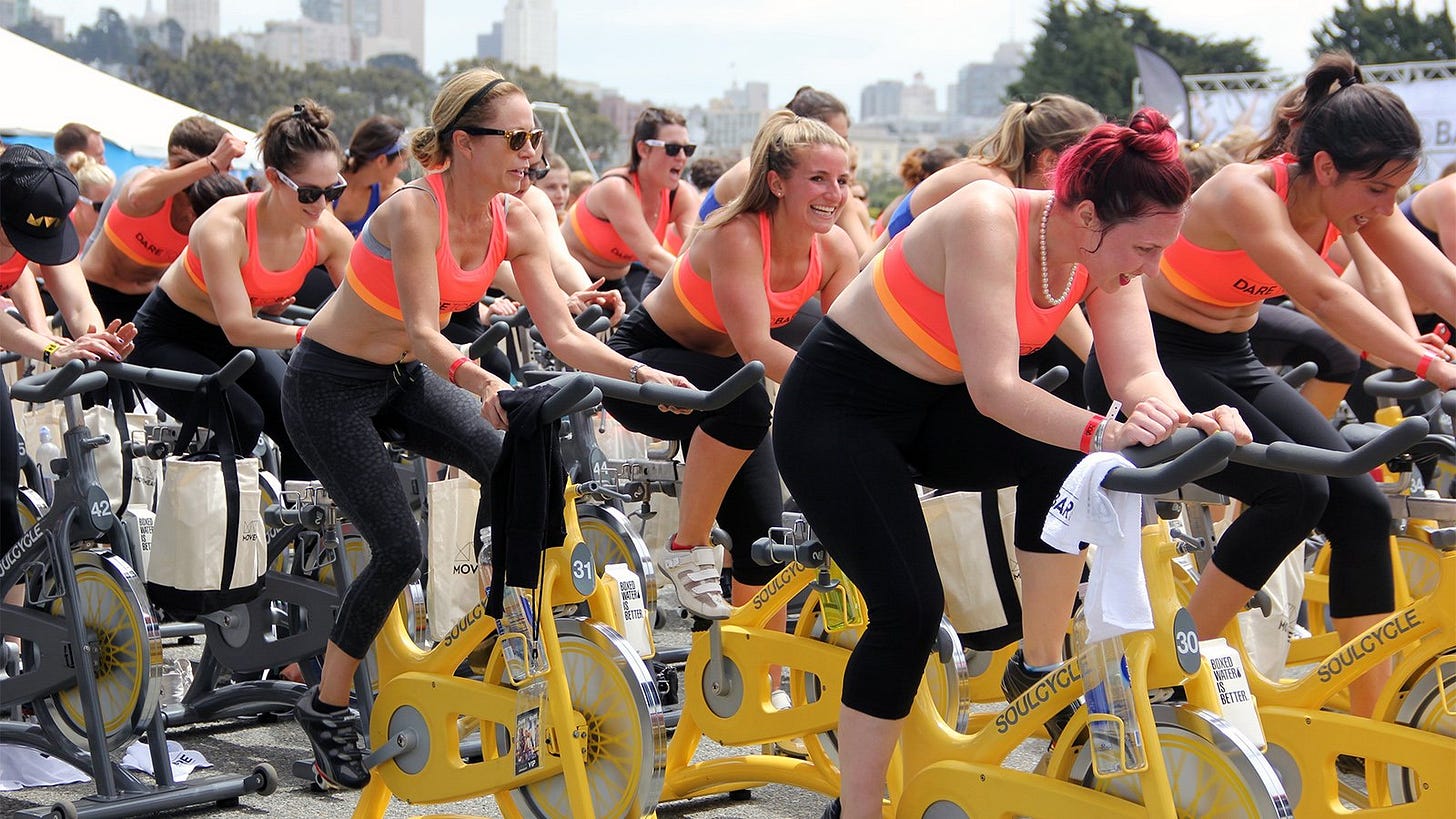 This led us to pre-purchase her book - Strange Rites: Religion in a Godless World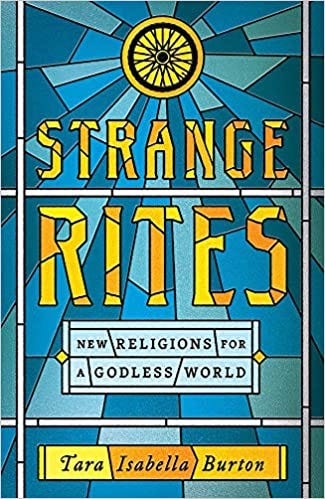 As someone who was a member of a fraternity in college, we all rolled our eyes at some of the rituals (why the hell did they make us purchase some structure that we had to walk under for initiation), but other traditions that were at least somewhat rooted in purpose (Monday meetings, big brother-little brother relationships) actually stuck and people bought in fully, or were just good excuses to have fun. We've asked ourselves, as religion declines, how much "ritual" is appropriate for the substitutes that arise? I've only been to a couple SoulCycle classes but I kind of rolled my eyes at some of the overly motivational sayings and lighting of candles but I left asking myself - how much do we secretly want something like that on some level? Many traditions seem absurd until they actually become traditions.
---
Reminder, if you love our analysis and think your friends will as well . . . sharing is caring.
---
Canadian Households are Pairing Up into Quarantine Circles of Trust
It's what it sounds like - choosing to end your social isolation by assembling a quarantine crew with another family and just hanging out with each other.
Studio 54 Museum Exhibit Coming Soon-ish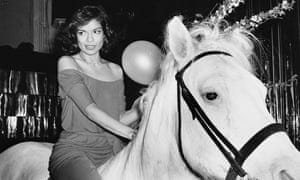 "The sprawling exhibition Studio 54: Night Magic will open soon at the Brooklyn Museum, featuring more than 650 objects, artworks and memorabilia that pays tribute to the legendary disco nightclub. From black-and-white photos to records, cameras, couture, platform heels and VIP drink tickets designed by Andy Warhol, it traces the influence of this beacon of New York nightlife (and yes, there is a booming soundtrack playing disco classics, including I Will Survive,in the background).
It was in midtown Manhattan where the Brooklyn-born entrepreneurs turned a former TV studio and opera house into the hottest nightclub of the 20th century, from 1977 to 1980. Despite its short run, Studio 54 has had a lasting impact on music, fashion, photography and pop culture, fostering the boom and buzz of celebrity culture.
"It was the beginning of the age of celebrity," recalls Schrager. "Now, 40 years later, the idea of celebrity has become a parody of itself." He explains: "When we got started, you became a celebrity when you accomplished something. Now, you become a celebrity without accomplishing anything. It's completely upside down, but I guess that's the way it is now."
The Man Feeding his Rural Alaska Town with Costco & A Boat
It's called Ice Strait Wholesale, but locals have dubbed it Toshco — a combination of the owner's name and the chain from which he sources most of his goods.
In the winter of 2019, Alaska legislators cut ferry service to Gustavus. Then, right at the onset of the coronavirus outbreak, the town's only dock closed for a 4-month repair. The usual fall-back option, an air taxi, charges $0.50/lb for any item it delivers. At that rate, the cost of delivering a gallon of milk would be more than the price of the milk itself. 
"Alaskans are used to being prepared for disruption," says State Rep. Sara Hannan, who serves Alaska's 33rd District, which includes Gustavus. "But this was really a perfect storm of problems."
Quarantined residents were left without an option for affordable groceries.
So, Parker loaded a few shipping crates onto his 96-foot barge and began making weekly pilgrimages across the Icy Strait, to the tiny Costco in Alaska's state capital.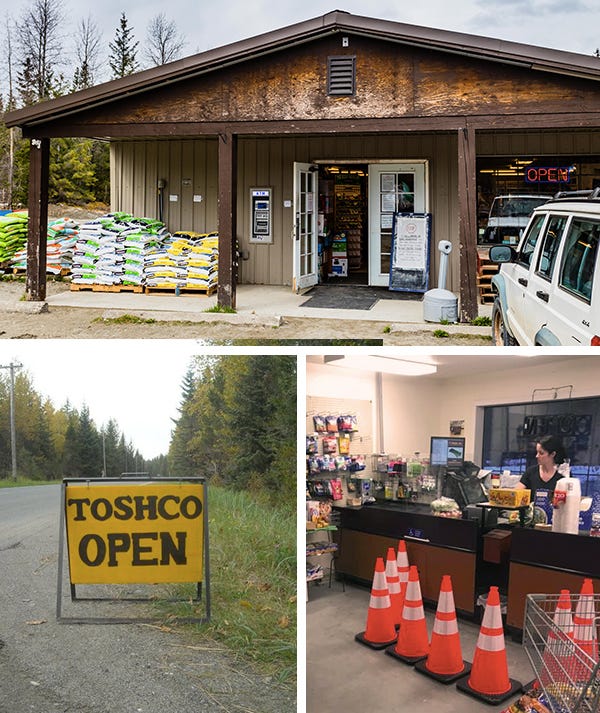 "How did people first get into the habit of shaking hands?" Harper's Weekly asked in 1870, and then answered: "In early and barbarous times, when every savage or semi-savage was his own lawgiver, judge, soldier and policeman" two strangers would offer each other their right hand — "the hand alike of offense and defense"— in order "to show that the hand was empty, and that neither war nor treachery was intended."
Comic Relief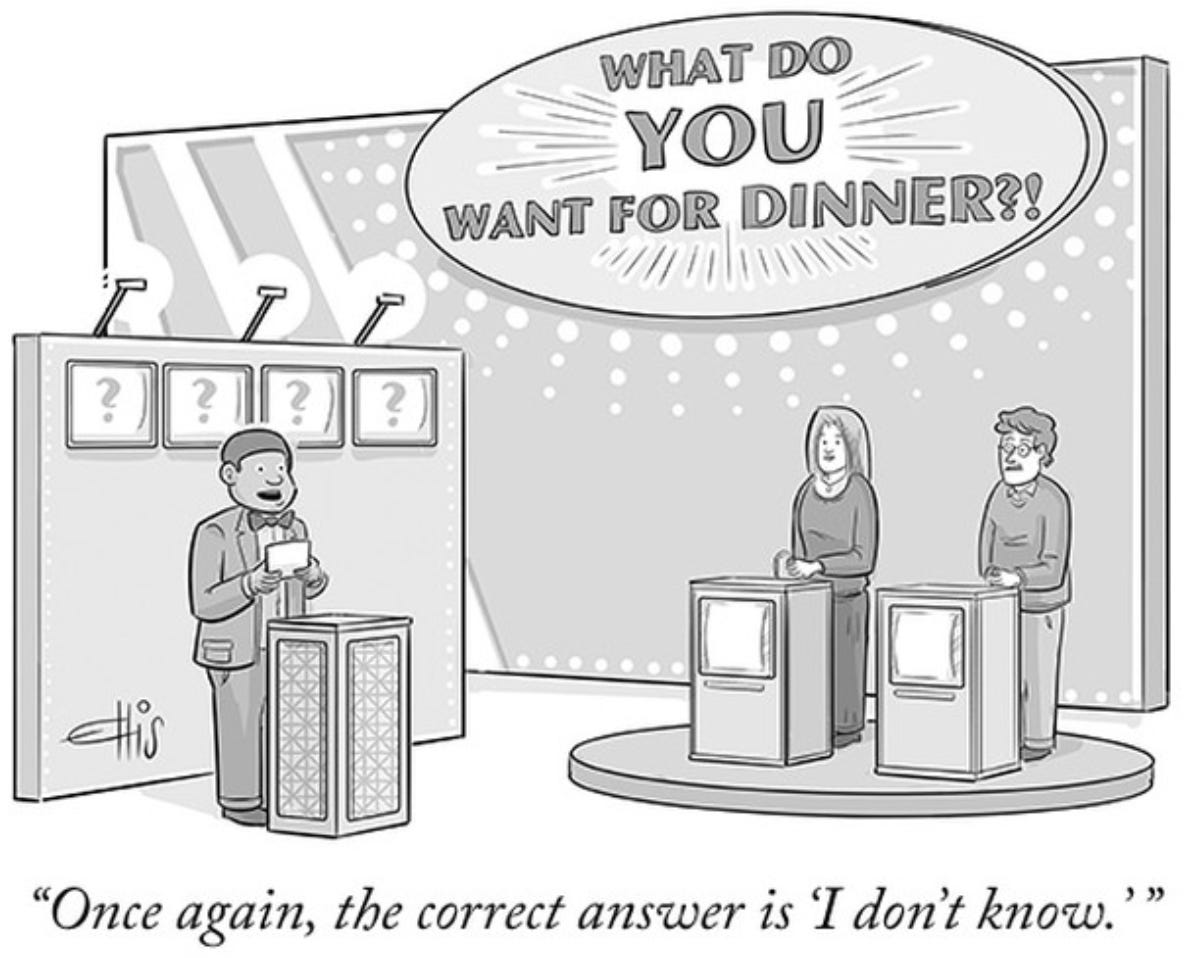 If you got forwarded this newsletter, make sure to Sign Up and forward to some friends - we're currently at 2141 subscribers and trying to grow! We send it out once a week. And follow us on Instagram or Facebook or Twitter.
Have a great week!
David (@dlitwak), Kyle & Tia